Our Network
---
The BoLS Network is a top 1500 internet publisher in the United States with over 1,900,000 unique monthly readers. Our family of website's loyal readership is dedicated to tabletop gaming, role-playing, and hobby and miniatures enthusiasts. BoLS engages the community through authoritative wikis, community forums, manufacturer newswires, breaking news, editorials, game playing guides, and hobby instructions. Let's take a tour: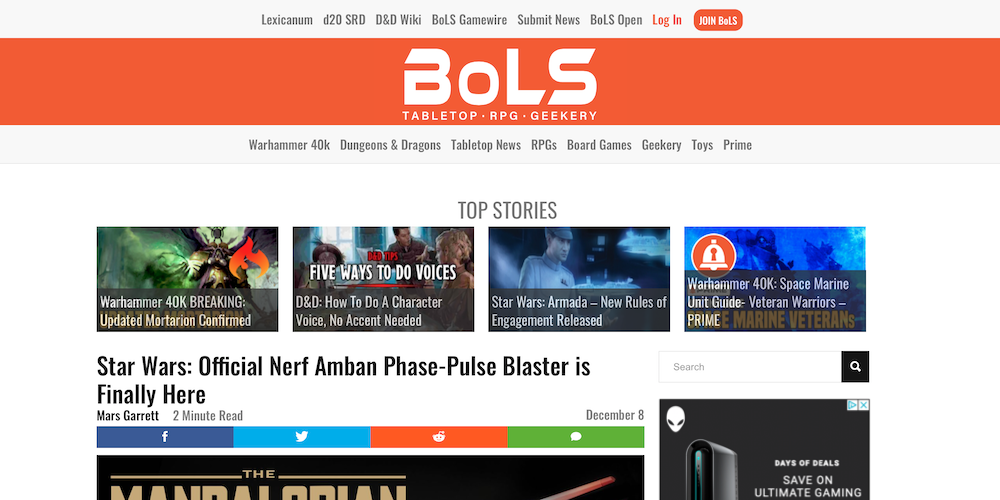 Bell of Lost Souls
Bell of Lost Souls is the leading tabletop gaming news and enthusiast website. Our nonstop 365 coverage of the tabletop games industry covers Games Workshop, Privateer Press, Wizards of the Coast, Fantasy Flight Games, Paizo, Kickstarter, and other board games, RPG, and tabletop product lines and the gaming community itself.
Our coverage combines breaking news, community rumors, opinionated editorials, and gameplaying guides, miniatures galleries, and coverage of the modeling, painting, and photography side of the growing tabletop gaming hobby. No matter what you play, get your daily dose of tabletop games and news at Bell of Lost Souls.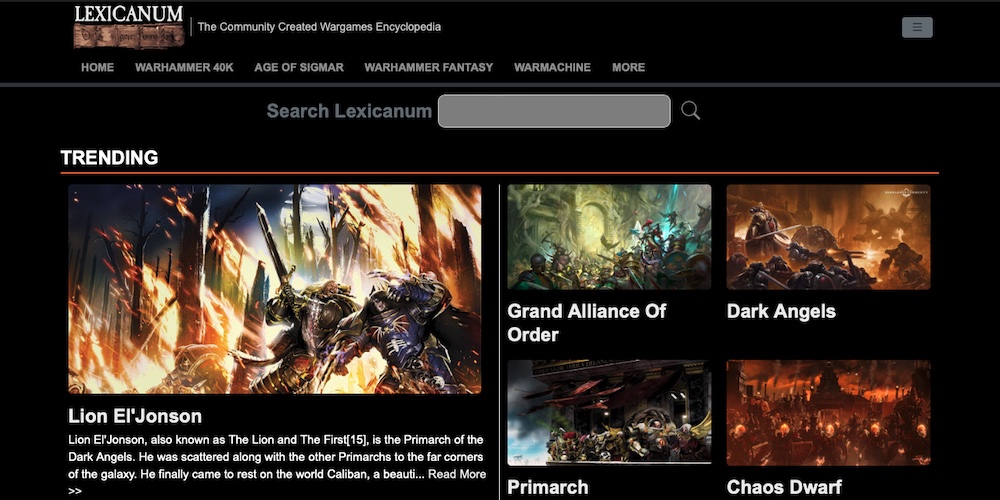 Lexicanum
The community Created Wargames Encyclopedia. Lexicanum is a BoLS Interactive LLC wiki website dedicated to the curation of the most complete encyclopedia of the various universes of the tabletop gaming industry. It is currently focussing on cataloging Warhammer 40,000 and Warhammer Age of Sigmar/Fantasy and Warmachine/Hordes, with many more to follow.
Lexicanum uses MediaWiki-technology as a tool for co-operation between authors. All its multi-language wikis allow each community user to alter the content. Lexicanum is an authoritative resource with administrators fanatically devoted to accuracy and attribution of each and every piece of information on the website. The website is now over ten years old and has been visited over 800 million times, making it the most reliable online source of information on its tabletop subjects.
---
Our network provides a large, focused audience. Whether you are a manufacturer, game designer, video game company, or anything in between, advertising on BoLS exposes your products and services to this core audience who will repeatedly view your advertising media. Learn more about our advertising and marketing packages.
Channel Readership Size and Demographics
Bell of Lost Souls
– 9,000,000 page views per month
– 1,600,000 unique readers per month
– 300,000 social followers
– Over 66% of monthly readers return weekly
– Over 33% of monthly readers return daily
– Audience demographics: 18-34, male, college-educated, above-average income
Lexicanum
– 5,500,000 page views per month
– 450,000 unique readers per month
– 80,000 social followers
– Over 50% of monthly readers return weekly
– Over 20% of monthly readers return daily
– Audience demographics: 18-34, male, college-educated, above-average income
Hypertext d20SRD
– 2,000,000 page views per month
– 450,000 unique readers per month
– 31,000 social followers
– Over 70% of monthly readers return weekly
– Over 30% of monthly readers return daily
– Audience demographics: 18-34, male, college-educated, above-average income