Marketing & Advertising
---
BoLS is a top 1500 internet publisher in the United States with over 1,900,000 unique monthly readers. Our loyal readership is dedicated to tabletop gaming and hobby and miniatures enthusiasts. Whether you are an event organizer, manufacturer, or anything in between, work with BoLS marketing to engage this core gaming audience.
We aim to grow your brand, extend your products into new markets and audiences, and keep your customers engaged. Start by signing up your company for our free news services to get your products in front of a massive gaming audience.
Advertising Options & Bundles
We can create custom promoted content packages that include a mix of text and media-rich posts, video content, and social media content that will help promote a product launch or a crowdfunding campaign. Our rate card is available on request – email us to learn more.
Display Banners
– An array of IAB-sized static display banners
– Video/Rich media
– Site takeovers
– Managed by our advertising partners, campaign minimums apply
Social Media, Sponsored Posts, and Video
– Bundles built just for crowdfunding and product launches
– Custom posts featured on the BoLS frontpage
– Custom videos
– Shared over our entire social media network
Media & Advertising Partners
In addition to our advertising clients we work with Games Workshop, Wizards of the Coast, Paizo, Modiphius, WizKids, Atomic Mass Games, Fantasy Flight Games, Privateer Press, Darrington Press, Asmodee, Beadle & Grimm's, Gale Force Nine, Cubicle 7, Battlefront Miniatures, Mantic Games, and Corvus Belli.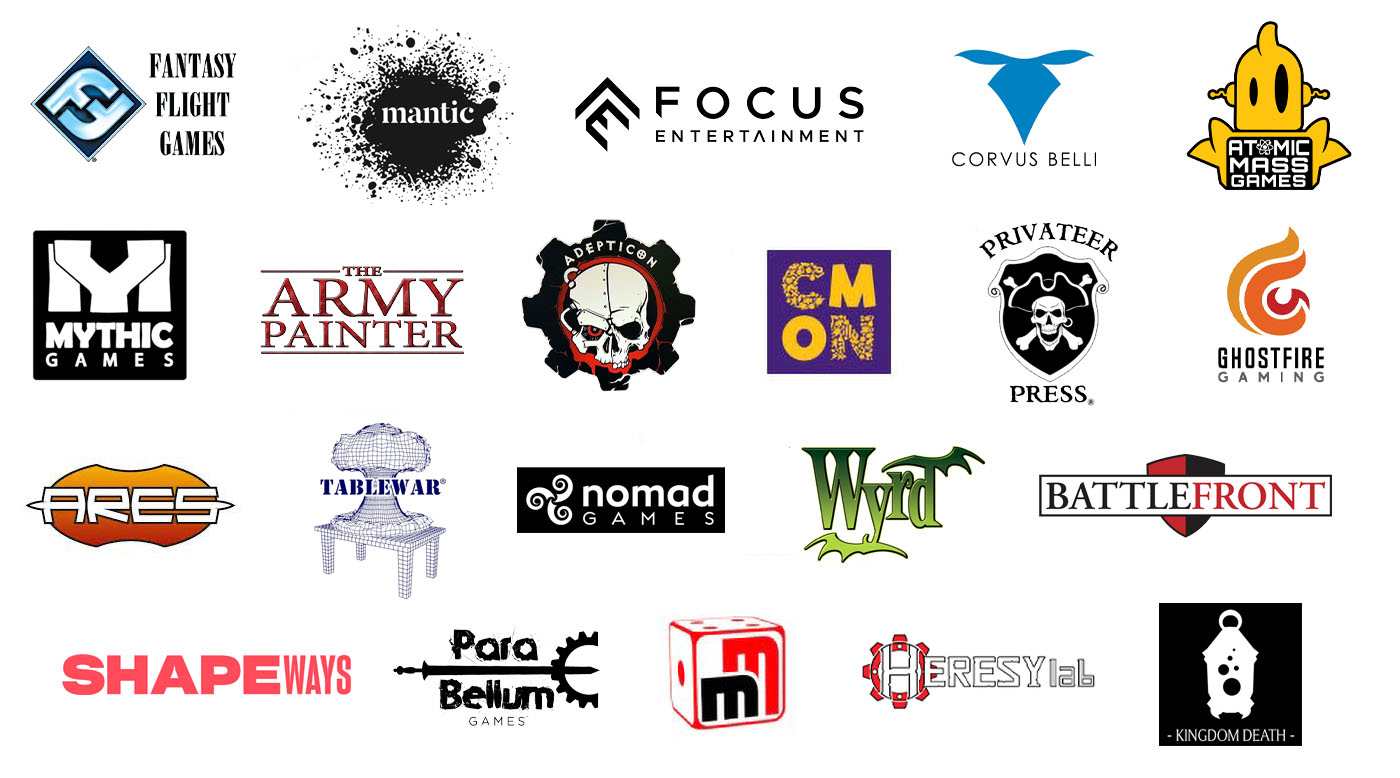 Free Marketing Services
The BoLS Gamewire allows you to syndicate your press releases instantly. At the click of a mouse, your company's press releases will reach over a third of a million readers across dozens of game websites. Whether you make miniatures, terrain, hobby supplies, software, novels, or other tabletop games related or licensed products – get your message out today. Sign up for the BoLS Gamewire press release platform.
Submit Review Products
We accept samples of games, miniatures, and hobby accessories for review or anything else you feel we may have an interest in based on our extensive tabletop game readership. If you are interested in having your games, miniatures, or hobby related-products reviewed on BoLS, please follow these guidelines:
Contact us – include a brief product description, your name, and your email address. We will respond to your request via email within five business days.
Please send a tracking number via email when the shipment goes out. Just like you, we want your product to survive the journey.
Please note that we need at least 2-weeks lead time (not including shipping time) to review products.
Our shipping address:
BoLS Interactive LLC
1500 Villanova Drive
Austin TX, 78757
Important Shipping Information
Please include the following, either with the samples or in electronic form via email:
* Technical Sheet with product notes and information.
* Approximate retail price.
* A list of distributors and states/countries where your product is currently available if applicable (or its expected release date).
Our Policy on Reviews
We like to tell our readers about great products! While we appreciate all samples that are sent to us, we make no guarantee that we will like or review them. Products that appear on BoLS do so because we like them or are significantly interesting to the industry to warrant writing about. We can promise that we will closely examine every sample product we receive and take each submission seriously.
Products may be turned into various review formats, from videos to descriptive text reviews with images, gameplay demonstrations, to hobby and painting tutorials. There is no guarantee which format may be most applicable for any particular product submission. Product reviews may appear on any website across the BoLS Interactive LLC network.
Any product submissions received become the property of BoLS Interactive LLC.